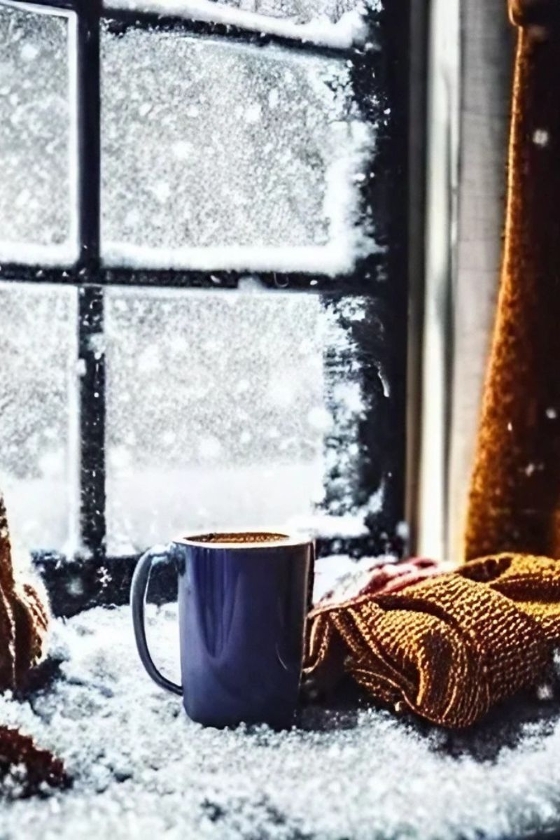 As the cold winter months drag on, it's not uncommon to start feeling a bit down. The lack of sunlight and outdoor activities can take a toll on our mood and energy levels.
Winter can be a beautiful season with snowflakes, cozy blankets, and hot cocoa, but for some people, it can also bring on the winter blues. The shorter days, longer nights, and colder weather can make it difficult to stay motivated and positive.
However, there are ways to beat the winter blues and enjoy the season to the fullest. In this blog post, I'll discuss some tips for beating the winter blues.
Get outside
It's cold outside, but getting some fresh air and sunlight can help lift your mood. Even if it's just for a few minutes. Bundle up in warm clothes and take a walk outside, or try winter activities such as ice skating or skiing. If it's too cold to be outside, try sitting by a sunny window or investing in a light therapy lamp. Exposure to natural light, even on cloudy days, can boost your mood and help regulate your circadian rhythm.
Stay active
Exercise releases endorphins, which can help combat feelings of depression and anxiety. It is a great way to boost your mood and energy levels. Even if you can't go to the gym or exercise outdoors, there are plenty of indoor workouts you can do from the comfort of your home, such as yoga or Pilates. Find a workout routine that works for you and make it a part of your daily routine.
Stay social
It's easy to feel isolated during the winter months, so it's important to stay connected with others. Make plans with friends and family, even if it's just a virtual hangout. You can also join a winter sports team, a book club, or a hobby group to meet new people who share your interests and stay engaged during the colder months.
Practice self-care
Take care of yourself physically and mentally. Get enough sleep, eat healthy foods, and practice relaxation techniques such as meditation or deep breathing. Set aside time to do things that make you feel good, whether that's taking a hot bath, indulging in your favorite comfort foods, or curling up with a good book. Taking care of yourself can help you feel more positive and energized.
Plan something to look forward to
Whether it's a weekend getaway, a concert, or just a movie night with friends, having something to look forward to can help lift your spirits and make the winter seem less endless.
Get enough sleep
Lack of sunlight can disrupt your sleep cycle and leave you feeling tired and irritable. Try to stick to a consistent sleep schedule. Creating a relaxing bedtime routine to help you wind down at night will make it easier for you to fall asleep and stay asleep. Things like reading a book, having a hot bath or shower, meditation or yoga can all be helpful in getting you to relax and fall asleep more quickly. It will make a big difference in how rested and ready for life you feel in the morning.
Make the most of the season
Instead of dreading winter, try to find joy in the season. Embrace winter activities such as ice skating, snowshoeing, or building a snowman. Decorate your home with cozy blankets, candles, and warm lighting. Try new winter recipes, such as hearty soups or stews.
The winter blues can be challenging, but by taking care of yourself and staying active, social, and engaged, you can beat the winter blues and enjoy the season. Remember to be kind to yourself and reach out for help if you need it. Stay warm and have a happy winter!